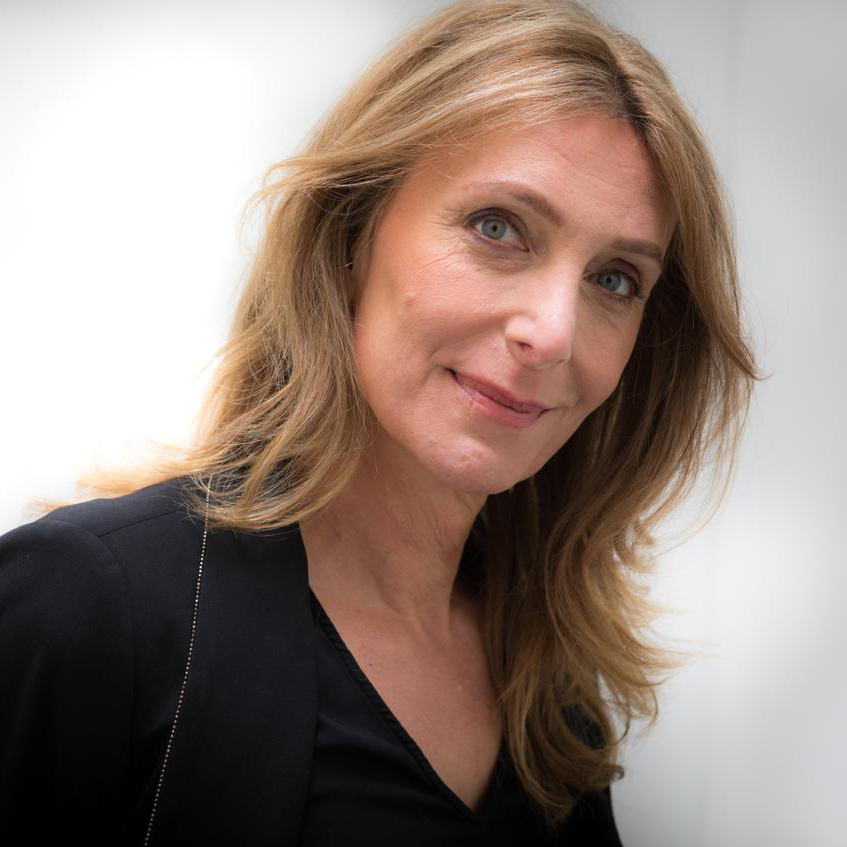 «We at Alliander have chosen to take the bull by its horns and become a part of the energy transition. I am looking forward to engaging with my colleagues across the EU on how to organise the markets to deliver reliable, sustainable heating for all households»
Pallas Agterberg has been working in the energy sector since 2001. She serves on a number of pertinent boards and advisory councils including The Hague Humanity Hub, Energiebank, and the Societal Advisory Council at the University of Eindhoven. She is part of programme committees for research programmes such as NWO SURF and NWO sustainable business models. Since 2020 she's a member of the Council for the Living Environment and Infrastructure. Previously, Pallas worked as self-employed manager mainly on business development and organisational change.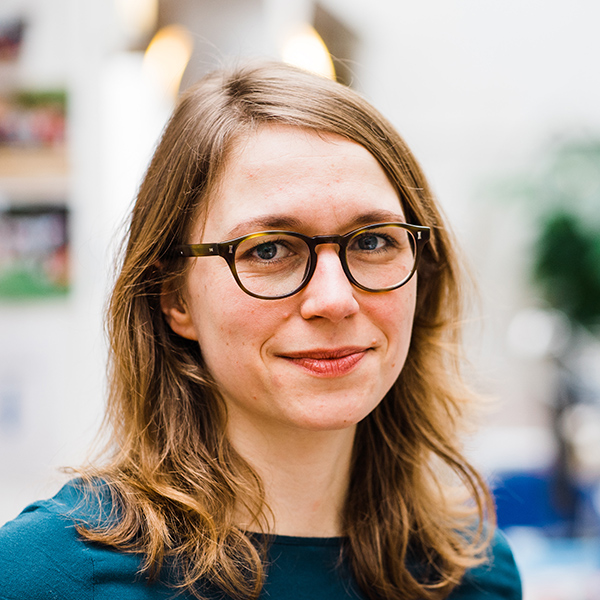 «Cities are the linchpin of decarbonisation. It is fantastic that cities are driving the agenda for zero-emissions and fossil-free heating systems. I am looking forward to help think through how national and EU frameworks can catch up with, support and eventually scale this bottom up innovation.»
Lisa Fischer is E3G's Programme Leader for Climate Neutral Energy Systems. E3G is an independent climate change think tank operating to accelerate the global transition to a low carbon economy. She works and publishes on EU and global energy, infrastructure and climate change policy. A key element to her work is to build the politics for a transition of the energy sector to climate neutrality that is socially just and ensures a safe climate for all. As part of this she's particularly interested in the future of European energy networks in the context of the transition, particular on gas.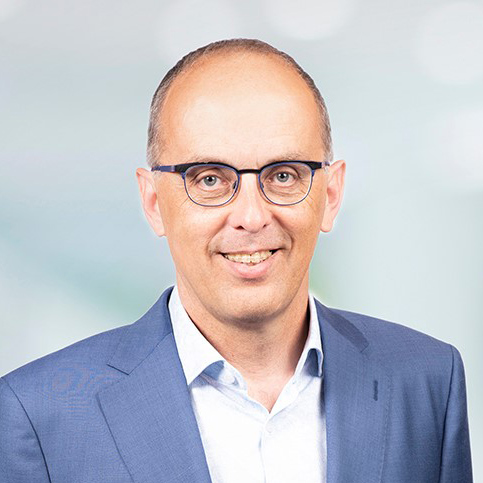 «The solutions for a zero-emission energy system are available. The question is how to speed up implementation and lower costs. I am honoured to help these cities find some good answers.»
Kees has 33 years of experience in the energy transition. He was project director of The Energy Report, a thorough and visionary global scenario showing how the world can reach 100% renewable energy by 2050. At Guidehouse (former Navigant), he develops strategies for the energy infrastructure of the future, both large-scale (future role of Europe's gas infrastructure) and bottom-up (zero-emission heating of homes and its implications for energy infrastructure). Kees is project director of Guidehouse's work for the Gas for Climate consortium, on how renewable and low-carbon gases fit in a net zero emission European energy system by 2050, including intensive stakeholder engagement.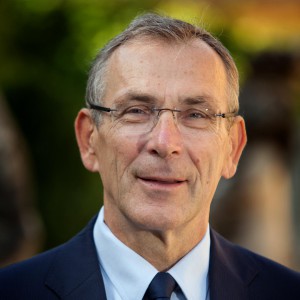 Andris PIEBALGS
Professor at the Florence
School of Regulation
«I applaud these cities for their determination to get real with the energy transition. My hope is that the project will motivate and enable many more cities across Europe to follow their lead.»
Andris Piebalgs' work focuses on the decarbonisation challenges in the energy sector. He is a Professor at the European University Institute and the Chairman of the Board of Appeal of ACER. Before joining the Florence School of Regulation as Senior Fellow in 2015, Andris Piebalgs was EU Commissioner for Energy and for Development. He is a key figure in the formulation of the EU's renewable energy and energy efficiency policies and made a crucial impact in the creation of the European energy market. He has been a prominent Latvian politician and diplomat, and was instrumental in Latvia's accession to the EU.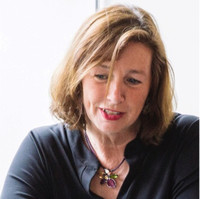 «The decarbonisation of cities is not only a matter of technology and investments. Energy projects need a close connection with citizens, they need to find ways to include them in decision processes and empower them. This project is a great opportunity to massively reduce CO2 emissions, but I also see it as a chance to close democratic gaps in urban development.»
During more than two decades in Brussels as freelance PR expert and Managing Director of the International Association for District Energy, Euroheat & Power, Sabine has closely worked with policy-makers, international institutions and NGOs. She is also one of the co-founders of the Brussels Women Energy Club. Before launching Communication Works she was responsible for both Public and Regulatory Affairs and Media Relations for the Vattenfall group. Sabine thrives at the challenge to find common ground between company interests and society in times of radical changes and as such is perfectly placed to support the project with her expertise.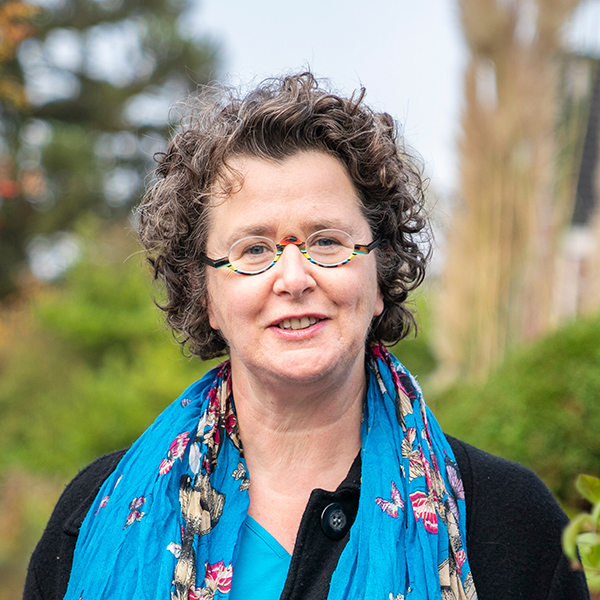 «By including citizens and local energy communities in co-creating heat concepts, Decarb City Pipes 2050 ensures the best conditions for a socially sustainable transition to a zero carbon living environment»
Els Struiving lives in the city of Groningen where she co-founded a local citizens' energy initiative for the city district of Paddepoel. She strongly believes that small-scale heat networks will play a crucial role in the heat transition. Previously, she worked for WarmteStad, Groningen's new district heating company and for Stichting 050 Buurtwarmte – a foundation dedicated to the goal of setting up a neighbourhood heating network run by a citizen-owned heat cooperative. Els represents one of about 20 citizens' initiatives, engaged in the field of heat transition in the Netherlands. With these experiences she brings a valuable, local, bottom-up perspective to the project and practical experience in citizen engagement.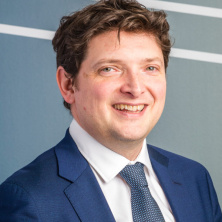 «Buildings are responsible for around 40% of CO2 emissions in Europe. Tackling this will be crucial to achieving carbon neutrality by 2050. This project will make a huge contribution to finding the most effective way to decarbonise our cities utilising the technologies we have today.»
Since January 2019 James Watson has been the Secretary General of Eurogas – the association representing the European gas wholesale, retail and distribution sectors. Prior to that he was the Chief Executive Officer of SolarPower Europe – the European solar industry association. Before that, he worked as the Director of Public Affairs for Weber Shandwick, for the Commonwealth Secretariat in Ethiopia, for various UK government bodies in London and as lecturer in Environmental Law at the University of Manchester. He holds a PhD in International Trade and Environmental Law from the University of Leeds, and is currently a Visiting Professor at the Vrije Universiteit Brussel.